Within this article:
.
Access to LittleBig Connection platform
In order to access to LittleBig Connection, you should have access rights.
There are two ways:
You can register by following the steps given in the article "

How to sign up to LittleBig Connection

"
If your company already has an account on LittleBig Connection, you can also ask an Administrator to share access with you. All elements to share access are available in the article "

How to add a collaborator or a candidate file

"
.
Password Reset
If you forgot your Password or just want to reset it, click HERE
It is imperative that you use the same email address as the one used to create your account.
An automatic email will then be sent to you so that you may change your password.
If you do not receive an email with a login link:
Check your spam; junk/spam folder and "other" folders in your email client
Go to the authentication page and click on "Resend link".
.
Edit account settings
To modify your account settings, click on your profile icon at the top right and then on "Settings":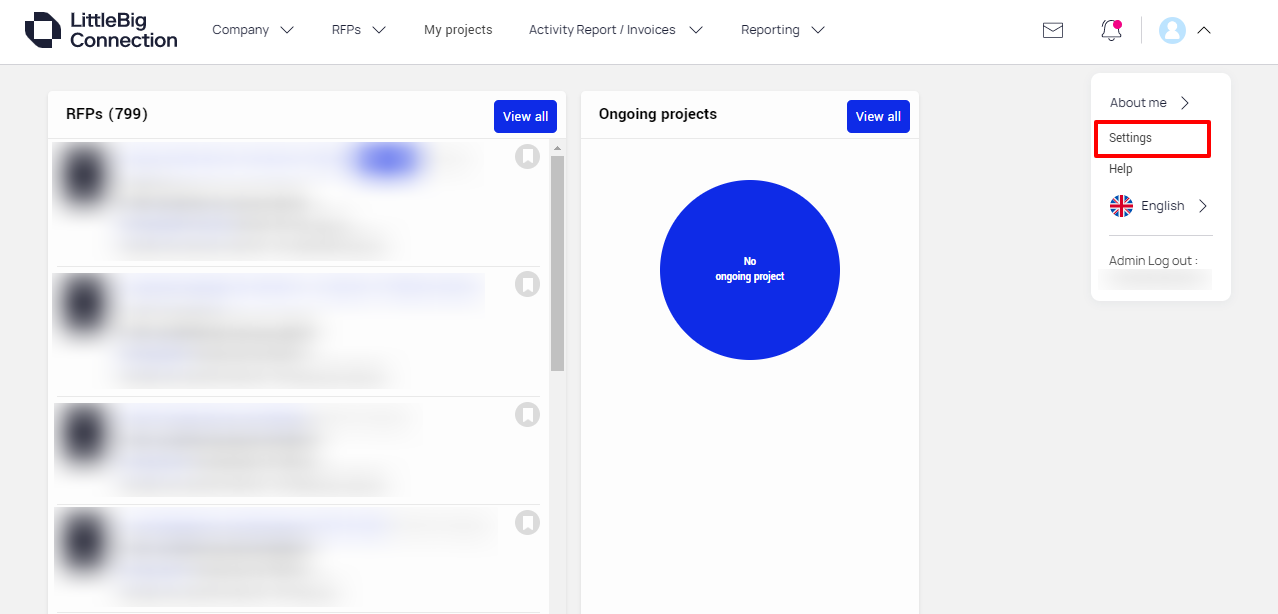 You can then modify :
First and last names
Email address
Contact phone number
Password
Click on "Save" so that your modifications are taken into account.

If you have any further questions, our Support teams remain available, access the article "Management of user requests" to know more.