When consulting RFPs, you can respond to a it by directly proposing the profile of one of your consultants or by clicking on add a collaborator or a candidate file, if the consultant does not yet have an account on the platform.
To add a collaborator:
Create your consultant's account by filling-in his/her email ID, surname, name and CV Then click on Create the account(s).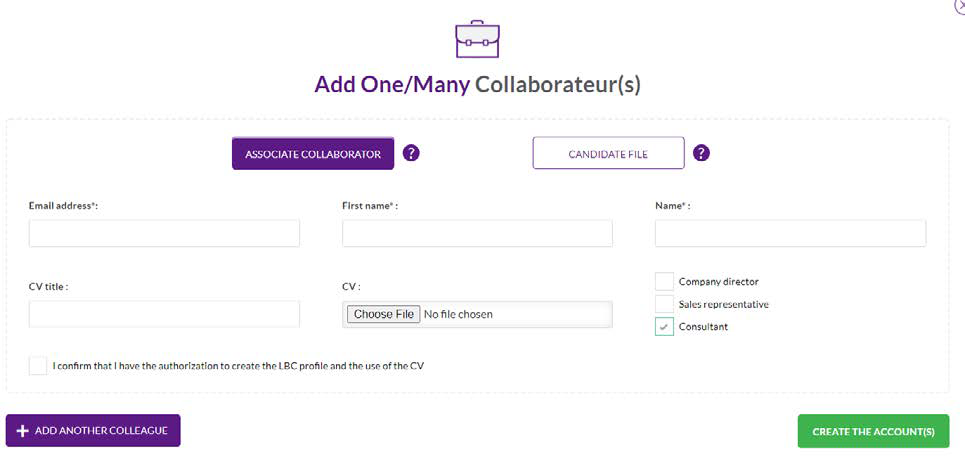 To add a candidate file:
Only fill in the CV title and add the CV file (in PDF format) without additional information on the consultant. When the consultant wins an RFP, you will have to create an account for him/her.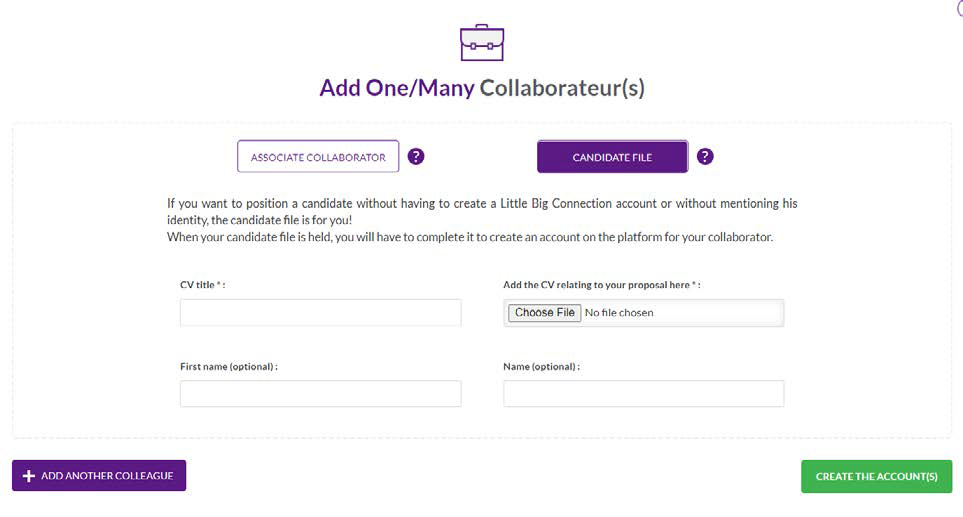 Only make proposals for the RFPs that match your profile. After 2 irrelevant proposals you could be penalized by the platform: Your proposals would be sent to the clients after a 4-day delay.µ
Read also: How to transform your candidates files into a profile?