A supplier is on a project within your company but given the current conjecture you request to end the project?
Here are the steps to follow.
STEP 1
Go to the My Projects tab. Right click in the first Option column of the project you wish to terminate and then click on Request to end the Purchase Order.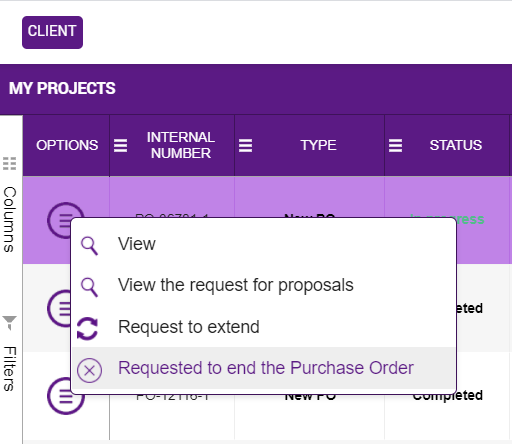 STEP 2
Please enter the required end date of the project and then choose a reason from the drop-down menu. You can add a message and click on Validate.
Suppliers can now accept or refuse your request for early termination and indicate the reason.