The entire LittleBIG Connection team congratulates you on your successful proposal! In order to proceed with the project, you must now turn your candidate file into a profile.
> First of all, connect on littlebigconnection.com, click on Company then on Employees.
Once you are on your employees' page, click on Candidates Files.
STEP 1
In order to find the candidate file that interests you more quickly, filter the status of your candidate files on Retained, pending account creation and then click on the one you want.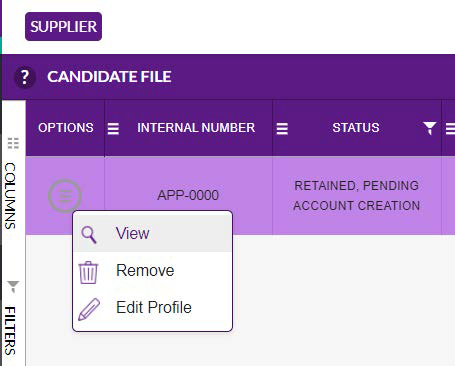 STEP 2
Once on your consultant's candidate file, click on the purple banner «Congratulations you won this
Request For Proposal!» to complete the necessary information to create an account on LittleBIG Connection.
The email address you provide will be used as an ID for your consultant.