Candidate files enable you to position a candidate on a given RFP, without having to create an account for them.
However, to start a project on LittleBig Connection you should make sure the consultant has an access to the platform, as he will need to fill in his Timesheet.
Therefore, it is essential to transform your Candidate file into a true Consultant profile (personal account) when you win the RFP.*
> First of all, connect on littlebigconnection.com, click on Company then on Employees.
Once you are on your employees' page, click on Candidates Files.
STEP 1
In order to find the candidate file that interests you more quickly, filter the status of your candidate files on Retained, pending account creation and then click on the one you want.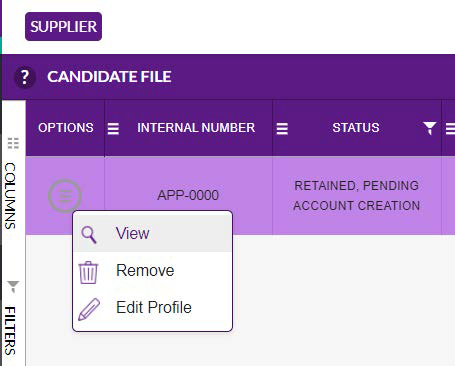 STEP 2
Once on your consultant's candidate file, click on the banner «Congratulations you won this
Request For Proposal!» to complete the necessary information to create an account on LittleBIG Connection.
STEP 3
Fill in the necessary information to create the profile of your consultant on LittleBig Connection. The email address will allow him to connect to the platform, and an email will be sent to him to define his password.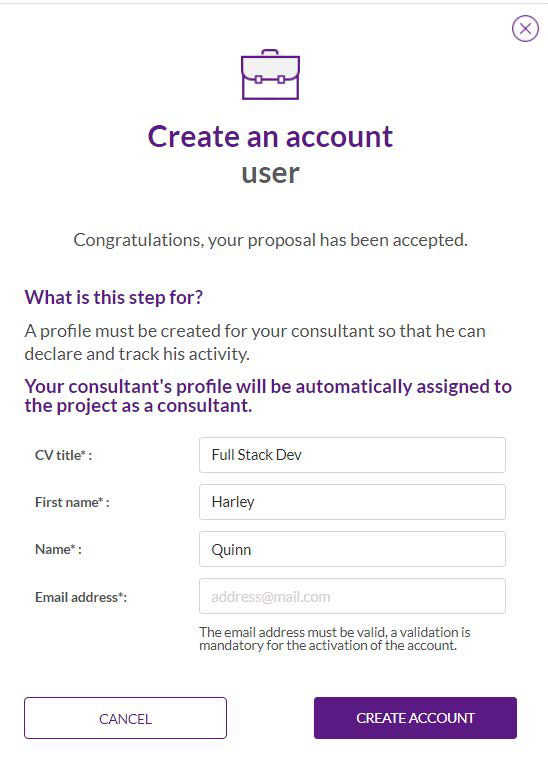 If the email address you fill in for the consultant at this step is already linked to an active profile on the platform, this profile will be directly proposed (and not duplicated).
*If you want the Business Manager to fill the timesheets instead of the Consultant, you can thus fill in the Manager email address here, to link his profile directly to the project.